Our children's ministry has many options for your kids! From kid's only worship experiences, to Sunday School classes, games, music, missions, and crafts—your child is sure to find a place to fit in. You can be assured of your child not only having a fun and biblical experience, but also that your child will be safe and secure in our facilities. All children's ministry volunteers undergo regular background checks. We also have a police presence on our campus when we meet, in addition to an active Campus Safety team.
At a check-in station each child and parent will receive a sticker with a unique number exclusive to your family. After service, volunteers will match the number from the parent or guardian with the child's number. You can click HERE to pre-register your kids for Sunday Morning!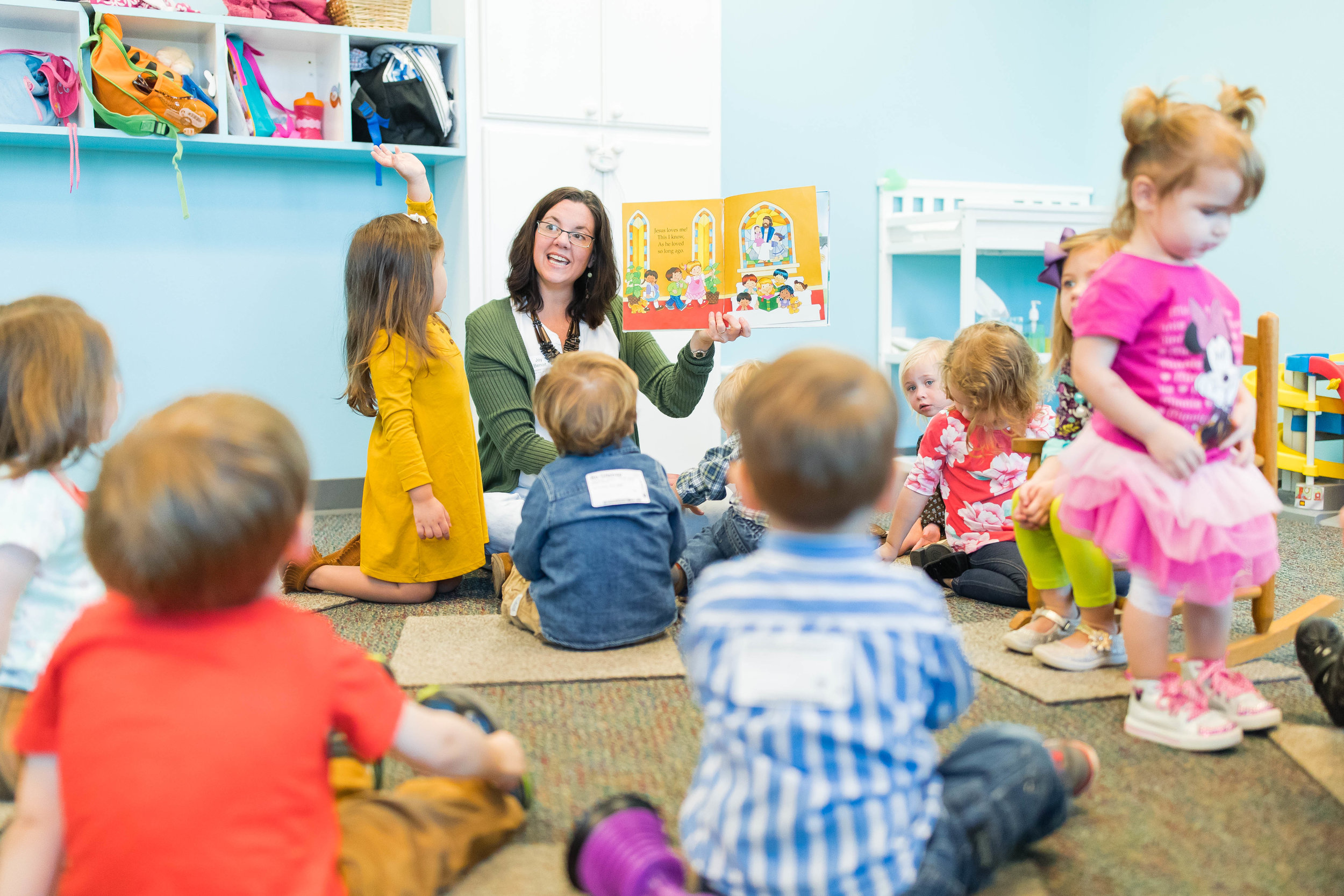 Kid Country is our preschool ministry for newborns to age 5, while Kid City is for elementary children in Kindergarten through 4th grade. Sunday school and check-in for both ministries begins at 8:45AM in the main building.
Our desire is to foster an environment where children can experience Jesus through worship, his Word, and activities uniquely designed for them. From Sunday mornings to Wednesday nights, we're a place where children belong.
Wednesday MidWeek for Kids
This fun, interactive program is designed to bring families together for worship and to teach kids the foundations of the Christian faith. Every evening includes games, devotions, and Bible memory.
Sunday School
8:45AM & 11:15AM
Preschool and Kids' Worship
10:00 AM
Wednesday MidWeek for Kids
6:30PM-7:45 PM